Printed Designed Yoga Mat - Oriental Pattern
Shandali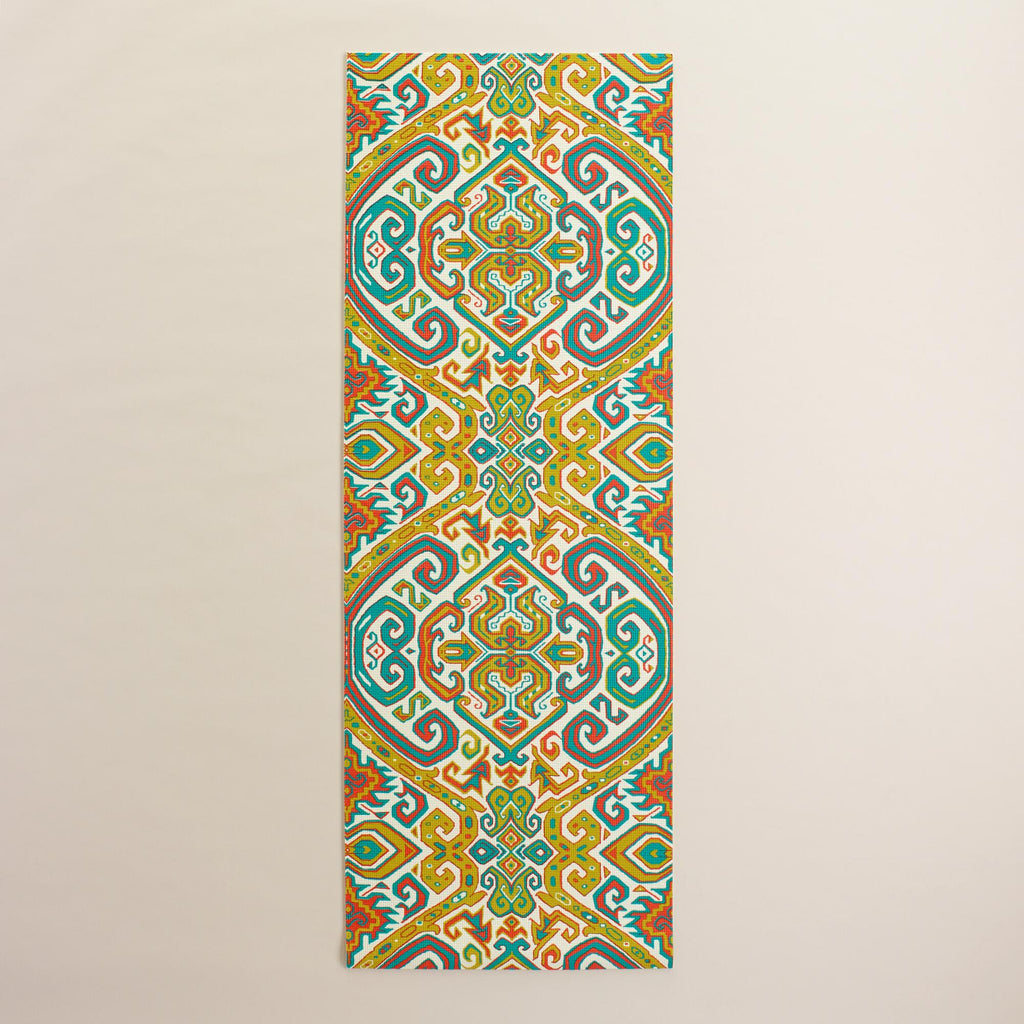 LONG LASTING. Made of PVS and polyester fiber mesh.

EASY TO CLEAN. Wipe clean with mild soap and water; air dry.

UNIQUE DESIGN. No more boring yoga mat.

HELPS WITH MINDFULNESS. Let the beautiful pattern remind you to be in the moment.
A beautifully designed yoga mat to help you concentrate on enjoying the present instead of worrying about the future.
Made of PVC and fiber mesh
Available in additional designs, sold separately
Wipe clean with mild soap and water; air dry

24"W x 68"L; 5mm thick