Yoga Hand Towel - Super Absorbant Microfiber
Shandali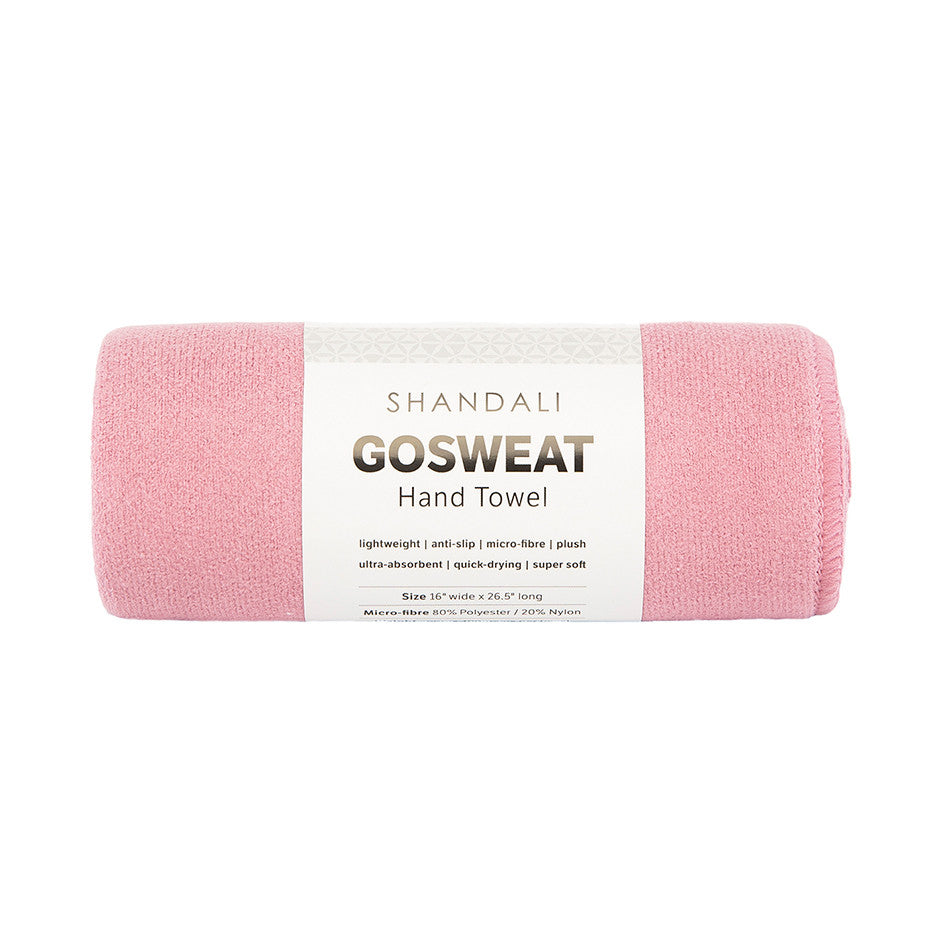 LIMITED TIME OFFER – Buy one Shandali Yoga Towel and one or more Shandali Yoga Block and get 15% OFF your Total Purchase! Use coupon code YTB15OFF at checkout.
GET FIT AND STRONG: Yoga improves your muscle tone and fitness when you practice regularly. With a slip-free foundation you will have more confidence and more stability, naturally supporting you as you achieve harder postures and more advanced techniques. By improve your yoga practice and confidence, you will get in better and better shape.
PERFECT YOUR POSTURES: Using a yoga towel helps to create a solid, stable and slip-free foundation to practice on. Without the risk of slipping, you can stay focused and advance more quickly in your asana practice. It takes a consistent foundation that you trust for the most productive development in yoga.
KEEP HYGIENIC AND HEALTHY: Increase your confidence when using the studio's in-house mats by putting a hygienic layer between you and the mat. Bring your own clean yoga towel, place on top of the studio mat, and remove your worries about whose sweat and germs you'll be practicing in. No need to carry your heavy yoga mat from home that hurts your shoulders; just take your towel. It's lightweight, easy, personal, and fits nicely into your bag.
LIGHTEN YOUR LOAD WITH 488% LESS WEIGHT: Carrying your yoga mat to-and-from the studio can be a hassle. It's heavy, big, clunky, and doesn't easily fit inside your handbag. By getting in the habit of bringing your own personal yoga towel to class and using the studio's yoga mats, you can reduce your carrying weight by almost 500%. Stay light, quick, and care-free.
---
Shipping & Returns
To return your product, send us an email at: hello@shandali.com with subject starting with: Return
We ship with United Postal Service (UPS). Product will arrive in 2 to 5 business days to mainland USA. Add 2 days for Hawaii.