Sticky Fiber Non-Slip Yoga Towel With Silicone Grip
Shandali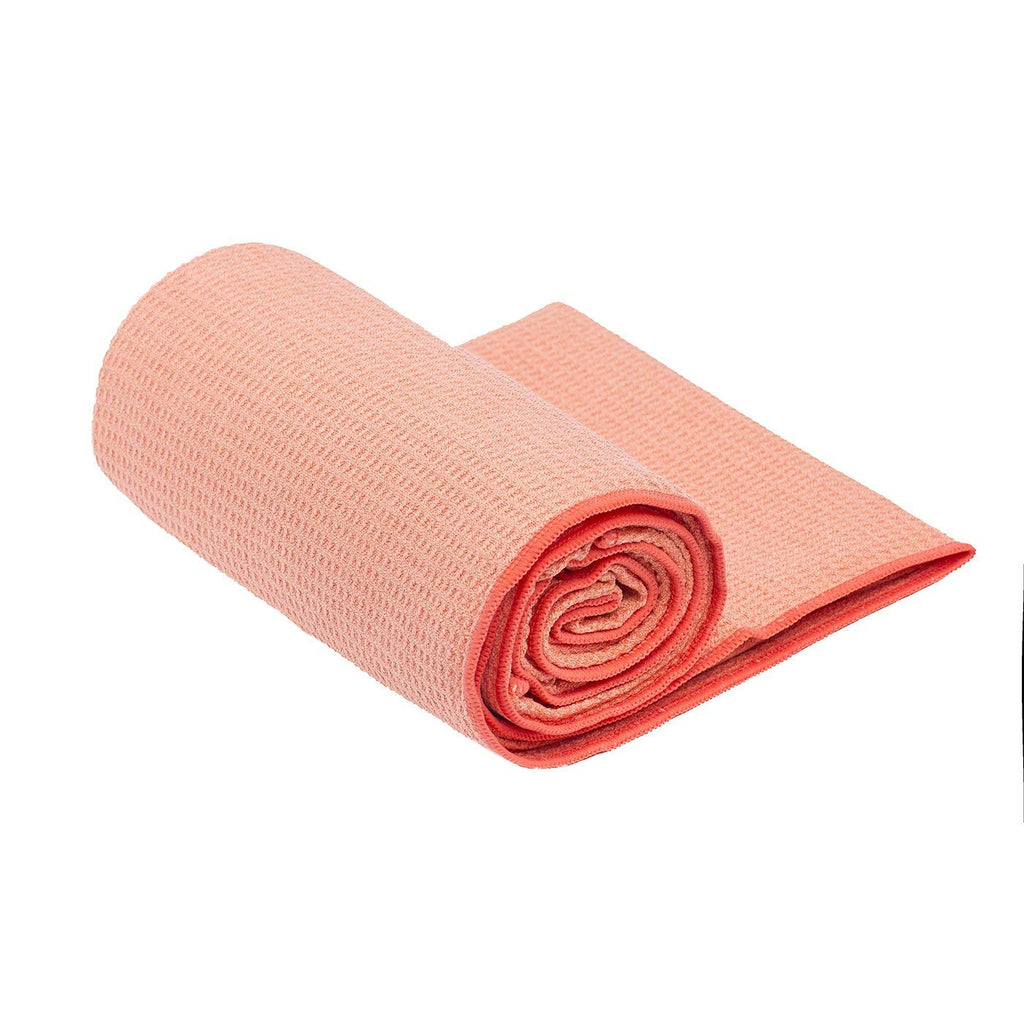 — Weight: 500 grams
— Size: 24″ x 72″
— 100% Microfiber Fused with Eco-Silicone
ECO-SILICONE "WEB-GRIP" BOTTOM – Eco-silicone is the newest feature and addition in Shandali yoga towels.
STAY SAFE AND INJURY-FREE – Slipping is the #1 cause of injury in yoga, and injury is the #1 reason people stop doing yoga. Prevent slipping with silicone grip.
5 X LESS SLIPPING – By fusing the bottom of our yoga towels with our patented silicone"web-grip" bottom, you get a whole different level of stickiness and grip-like, 500% better.
A STRONGER BODY – Improve muscle tone and fitness when you practice yoga with more confidence.
ACHIEVE A DEEPER PRACTICE – Focus more deeply on your practice – no more worries about slipping. Develop more rapidly with a solid yoga practice.
Yoga companies have missed what is the real cause of slipping around while doing yoga. Don't just live with a slippery and wet yoga mat, cutting back on your growth as a yogi. The Shandali Sticky Fiber Yoga Towel goes to the root of the problem and gives you back the stability you wish you had.
People who don't sweat a lot while doing yoga just don't understand.
Slipping while doing yoga is really frustrating. It's the number one cause of injury and usually gets worse, not better, as we move into more complex postures. Often yoga teachers can't even help you, one small error and you are at risk of slipping—especially when you are doing Bikram yoga where it gets sweaty really fast.
Finally, however, we've discovered a solution.
Use a Silicone Web Bottom and Get Your Stability Back!
You see, silicone—used worldwide to improve grip and traction—is not commonly used in yoga products. If you are slipping around and hurting yourself, you've probably already tried multiple towels and mats to find something that works. What we discovered is that if a yoga towel doesn't have a silicone web bottom, then you are leaving the door open for slipping around on your mat.
Think about yourself. If you have any of the following problems, using a Shandali Sticky Fiber Yoga Towel can help you dramatically:
Hands that slip while doing downward dog
Feet that move around when doing the triangle pose
Ankle or knee pain as your body attempts to stabilize
Unable to really complete a posture due to slipping
Injury from falling out of form
All of these problems can be cause by a wet and unstable yoga mat. And they can all be reduced or eliminated when increase your stability with a Shandali Sticky Fiber Yoga Towel.