Yoga Travel Towel - Microfiber Super Absorbent Light Weight
Shandali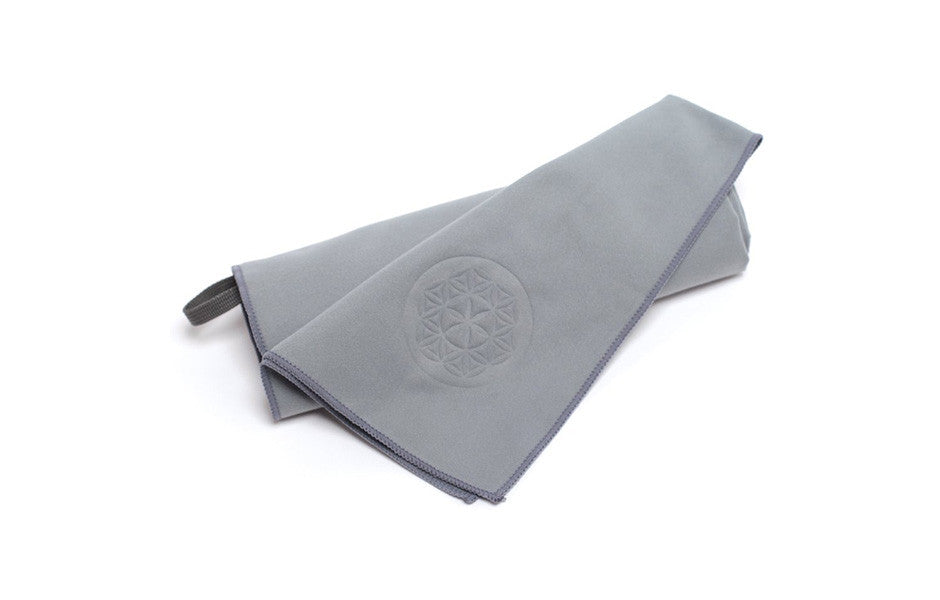 About this Product
LIGHTEN YOUR LOAD WITH 83% LESS WEIGHT: Weighing less than 150grams-that's less than an average apple-the Shandali Ultrasport Travel Towel is 51% lighter than leading cotton alternatives. With so little to carry, you will be able to bring your towel anywhere and use it daily.
STAY ULTRA-DRY NO MATTER WHAT THE OCCASION: Our towels are 100% microfiber, which drys enormously faster than the leading alternatives. Microfiber drys 287% faster than cotton, and it will even dry quickly when you have it folded up or stored in your bag. You see-microfiber, a nylon alternative, was designed specifically to be highly absorbent and quick drying. Join the future of towels!
HANG IT UP WITH OUR EASY-TO-USE HANG LOOP: One feature we're very proud of it our "easy-to-use" loop. Other towels either have a very small loop that isn't really that useful or are missing the loop altogether. We've developed our loop to be very practical and work in a variety of situations. Be confident that you'll never need to set your towel on the group to get dirty.
SOFT ON YOUR SKIN: Tired of itchy towels? Yup, we were too. That's why we decided to use a 100% microfiber towel with a high thread count, the result is a super soft, super-durable, and pleasantly enjoyable towel that you will love. Owning a towel that is enormously practical, comfortable, and in a fashionable color is important. We urge you to get your first towel today.
SAVE YOURSELF MONEY WITH A MULTI-PURPOSE PRODUCT: We want to help each customer save at least $50 this year by using our towels for a number of activities, removing the need to buy a towel for each activity. Our customers have used the Shandali Ultrasport towel to travel to Europe and Asia, to carry in their golf bag, to bring to the gym as a workout towel, to dry and hold up their hair after taking shower, to use at Pilates and Yoga classes to stay dry, to packing in their kayak and rafting bags-to even bringing them to the Burning Man festival in Nevada as their "go-to" towel. Whatever purpose you have use for, we're 110% confident that you'll love using your Shandali Ultrasport towel. We urge you to take action and try one today.
Medium Travel Towel
— Size: 24″ x 48″
— Weight: 160 grams
— Thickness: 0.32cm
Small Travel Towel
— Size: 20″ x 40″
— Weight: 110 grams
— Thickness: 0.32cm
---
Shipping & Returns
To return your product, send us an email at: hello@shandali.com with subject starting with: Return
We ship with United Postal Service (UPS). Product will arrive in 2 to 5 business days to mainland USA. Add 2 days for Hawaii.